There are some companies that despite the pandemic, are still growing fast and expect big earnings in 2020. Today we'll have a look at 3 products which either you have already used or will in some way or another use.
Shopify
Shopify, the industry leader in website building for e-commerce, is one of the most rapidly growing companies. The company, with the pursuit of creating a better e-commerce solution in the market, started by focusing on small wins and scalable solutions. By putting customers first and getting constant insights from their feedback they brought intuitive software and innovative features to the sector.
Other competitors in the sector have many advanced features but this did not win them the top place in the market. These advanced features on paper were probably deemed very useful and tech-wise very cool but finally, it's the user experience that dictates the market. Users do not care what is behind a button or a process but prefer simplicity and a nicer interface. According to Shopify's CEO Tobias Lutke, their competitors offered a product similar to "what MP3 players were like before the iPod".
I sometimes liken the landscape to what MP3 players were like before the iPod. They had tons of "advanced" features like radios and stuff like that but they just sucked. Bulky, hard to use, looked horrible.

Tobias Lütke, CEO Shopify
One of its greatest advantages was dictated by the choice of offering an app store before anyone else. This has helped them keep the core very slim but still practically cover 80% of what users need. Thanks to this strategic decision and their large user base now developers tend to prefer to build apps for Shopify first and this helped them get the most apps in the market.
Shopify, with channels, has now become a centric back office managing the inventory, orders, and shipping while the storefront is found on multiple channels defined as marketplaces.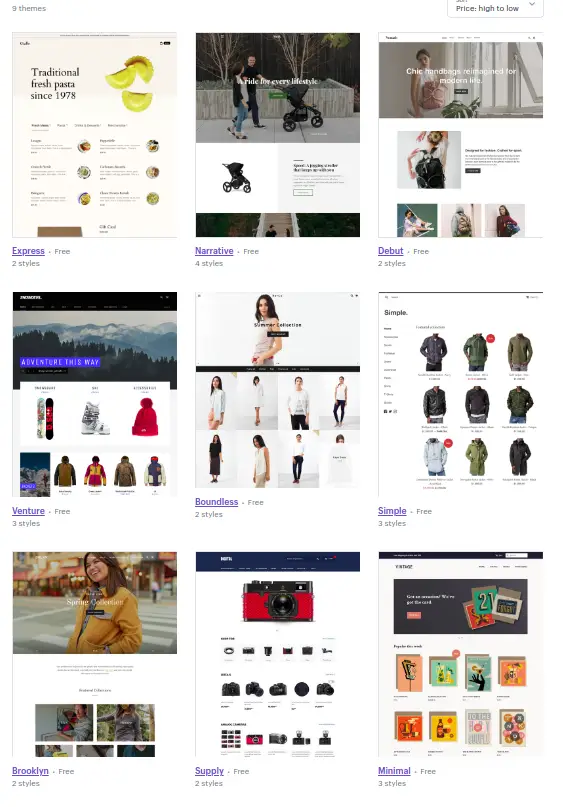 Shopify comes with 9 very modern free themes mostly showcasing the products with big photos. The important aspect is that they are fully supported by Shopify. One can also use the customizer tool but its complexity makes it difficult for normal users to make changes. Basically, this is a kind of job that should be left to front-end developers or UX designers.
Ultimately, one of the characteristics that makes it a great product is the clean look of the editor. Editors are notoriously complex, bulky, and clunky but Shopfiys' product managers and UX designers did an excellent job. Again, in this case, the fact that they have an app store providing the extra functionality has proven a winning card over competitors.
The initial price tag for the basic product is 29$ which is very reasonable. Furthermore, Shopify Payments do not incur an additional transaction fee!
Zoom Video
I put in 14 years of hard work (WebEx and Cisco) during which I faced many unhappy customers. I was always pushed to work hard but wasn't focused on fixing the customer experience until I got in front of them and actually listened to them. I learned invaluable lessons from those experiences. It's essential to listen to your customers in real-time and take their input to heart. Always strive to make your customers happy. Without their happiness, you can't achieve success.

Eric Huan, CEO Zoom Video
Since the spread of Covid19, Zoom has been the most used tool for video conferencing worldwide. Previously, it was majorly known by the tech industry. However, many tech companies would rather use Lifesize, an excellent product, offering high video quality. Additionally, you can also bundle it up with their specialized meeting rooms' hardware for the best video conferencing experience.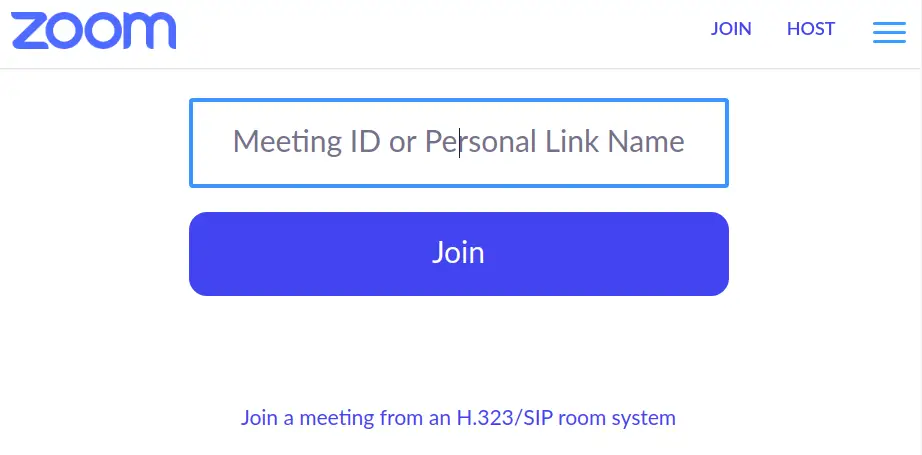 Now, let's take a look at why and how Zoom has become so successful.
Zoom is a customer-driven product, built by engineers with years of experience building video conferencing tools. They were focused on getting out a tool that actually works without driving users crazy. All their initiatives were focused on making customers happy. This hasn't happened over time as the product started back in 2011 and has been growing ever since. In 2013 they had 3 million users participating in a Zoom meeting. In 2014 this figure increased to 30 million, in 2015 to 100 million and now they're at 200 million every day!
Zoom's success was built on customers being happy and not on growing fast.
Though the competition was very tough even back in 2011, the CEO believed that the market had the potential for improvement. Zoom's chance of surviving depended on offering a better product and that is why they focus on customers' needs.
Another great win was thanks to the marketing strategies adopted throughout the years. One of their first important wins was focusing their marketing on early adopters cause these are the ones that spread the word fast. So they put their first billboards on Route 101 in the heart of Silicon Valley. Other expensive marketing strategies included sponsoring the Golden State Warriors basketball team.
Lately, in the midst of the pandemic, the choice of offering free meetings for up to 100 people for 40 proved to be genial. Everyone who wanted to give online classes, services, or simply a group chat tried this on Zoom. I don't have the exact figure of how much these converted into paid subscriptions but given that they assume an average of 45 minutes per meeting, the happy customers would happily buy the service for just 140$ annually.
In contrast, their main competitor Lifesize offered free meetings with no time limitations but put a 10 host limit. This strategy proved to be weak as 10 is too little even for a small class. Zoom Video's product and marketing teams proved how good research, a proper marketing strategic plan, and patience can give you that extra stride against competitors. This has possibly led to Zoom Video getting 800x more revenue than Lifesize.
Netflix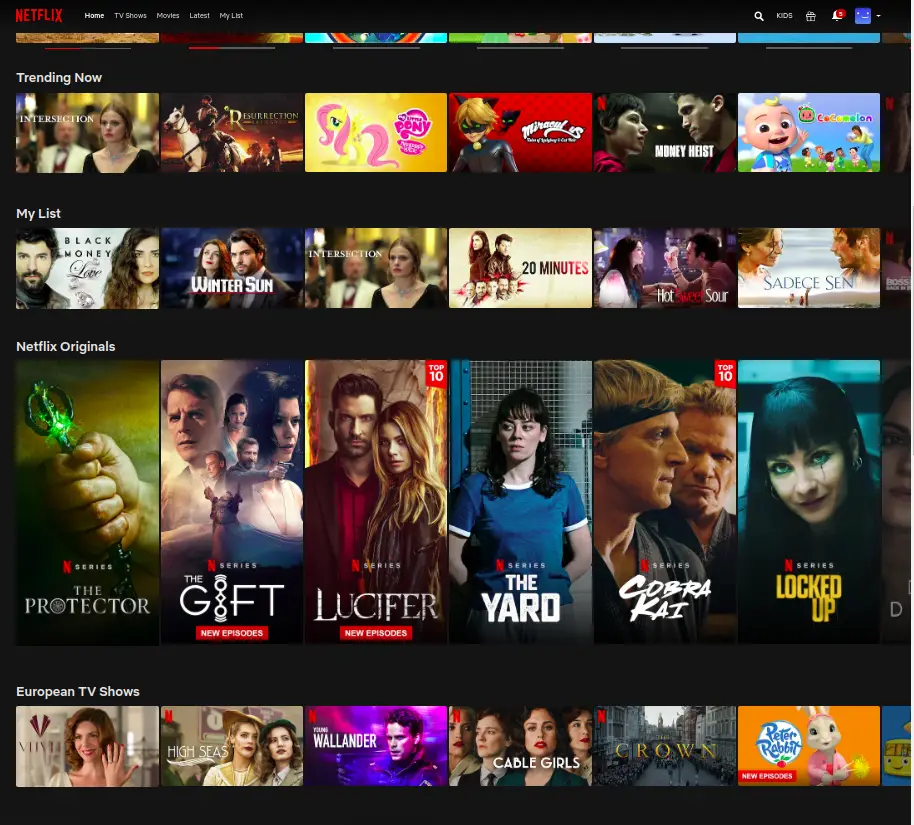 Netflix also became a star performer during the pandemic. It is one of those services that make people happy even if confined to their homes. This has added up to 16 million subscribers in the first quarter. Luckily for the investors, Netflix has been performing well but is also growing in net profits. It grew approximately 3 times in 2 years despite the cash spend on the content is growing very fast.
However, Netflix is facing new challenges as in the US the number of subscribers is predicted to start slowing. We'll see how the product will continue to perform in a few year's time. I'm curious about how they can boost the cash flow from the actual subscribers. This can prove to be tricky especially due to the tough competition from Amazon and Disney Plus who unlike Netflix are currently spending hundreds of millions in TV ads in the US. In contrast, Netflix is investing more in its content and up to now, this strategy has proven them well. Identifying new markets and customers' new interests has proved to be the key to their success.
For example, Netflix unlike rivals such as Amazon is upping investment in Turkey where many Turkish series known as "dizi" are being screened in Asia, Europe, the Middle East, and South America. Just looking at the number of views of the Turkish series on YouTube might give you an idea of their widespread interest.
"Turkey, with its rich history and cultural heritage, is home to many untold stories. This is why we continue to invest in more and more Netflix originals in Turkey."

Pelin Distas, Netflix's director of original content
Pelin Distas, Netflix's director of original content, said: "Turkey, with its rich history and cultural heritage, is home to many untold stories. This is why we continue to invest in more and more Netflix originals in Turkey." Personally, I think he's doing a great job and the users rewarded this effort. I am curious to see if the other providers will follow this trend in the near future making Netflix the top trend-setter in this sector.