Localization SEO: What Is It?
Local SEO is the local / geolocated positioning of a website on google and other search engines . In contrast with traditional SEO strategies whose intent is to rank a site nationally or in multiple countries, local SEO aims to obtain organic visibility in a specific geographical area.
In essence, localization of SEO is especially useful for whoever offers services ina specific area such as restaurants, hotels, doctors, pharmacies, shops, hairdressers.
How Can Localization of SEO Help A Small Business
Nowadays, the use of mobile devices help us find easily answers to anything that crops up in our minds. As localization google searches are increasing, so are consumers expectations. People are looking for a service or product using words such as "near me" or "name of the city" are these searches being so targeted and limited, tend to have a higher conversion rate than generic ones..
For example, if I'm looking for "open bar in Venice Beach", I'm certainly not interested to know the most popular restaurants in California but would most certainly click any result from the Top 5 if the search engine returns results for my area of interest.
With all this information at our fingertips, everyone is expecting quick and relevant data immediately. Unfortunately, if local businesses don't have an effective local SEO strategy and never appear on the Top 5 places for any relevant search, they will finish up losing a good portion of their potential first time visitors and might also have less and less returning customers as we tend to rely on Google's results irrespective if they're the best choice or not.
What determines Google Ranking in Localized searches?
Relevance, distance, prominence
Google, according to this official guide, ranks local results based on:
Relevance
Distance
Prominence
So whenever we do a Google Search requesting local results, these three factors are combined together to provide the user with results he's expecting.
1) Relevance corresponds to how much a local listing matches what the user is searching for.
2) The distance indicates how far a search result is from the location used for the search. Sometimes Google will also give your localised results based on IP address and location. So don't be surprised if you search for "Open Restaurants" and you still get relevant results for your location.
3) Prominence or importance indicates how well known and strong a business is compared to others. In this case Google might not give so much importance on backliinks or Domain Authority but more on positive reviews from people using the product or service provided.
Ranking in web results is also a factor, so SEO best practices apply to local search optimization as well.
How to implement Localization SEO strategy?
Now that you have already grasped the main idea on what is local SEO, let's see how to implement a Local Search strategy that everyone can follow. By following this guide step by step, you can quickly improve your website's localized organic ranking.

Step 1: Create a Google Business Profile
Creating a Business Profile on Google is free and thanks to this you can start reaching more customers through Google Search and Maps.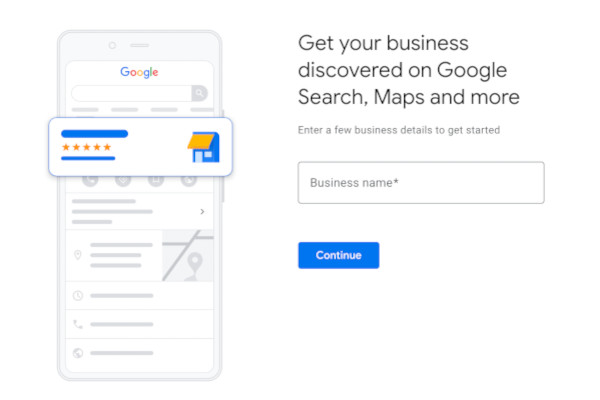 Optimizing your Google Business Profile is very important, providing Google with as much information as possible by:
creating an accurate description of your business
choosing the correct business category
uploading clear photos with good resolution
filling in the opening & closing hours of the business
putting in the correct address
adding the telephone number and other contact information
asking for reviews from your customers
updating your profile frequently
Step 2: Optimize the site for mobile devices (smartphones and tablets)
There's no need to repeat it, but your site, especially if you want to do Local SEO, must be optimized for mobile devices . The user looking for a service and product wants to find the information right away. For example, if you own a restaurant, make your phone number, address, and opening and closing days immediately visible.
Step 3: Use Google Keywords Planner or Other SEO tools to find keywords
I suggest to start using the free Google Keywords Planner to get a complete list of keywords you want to rank for and related search volumes specific for your local. To use the planner effectively, add one or more words in the "Keywords to include" section and adding the city you will also get a list of keywords and their respective locations.
Use the tool by setting filters and including the one for " Keywords to include ". By adding the name of the city you will get a list of keywords and their location.
Here is an example of "Venice, California" as location + "open bar now" in the "keywords to include" filter.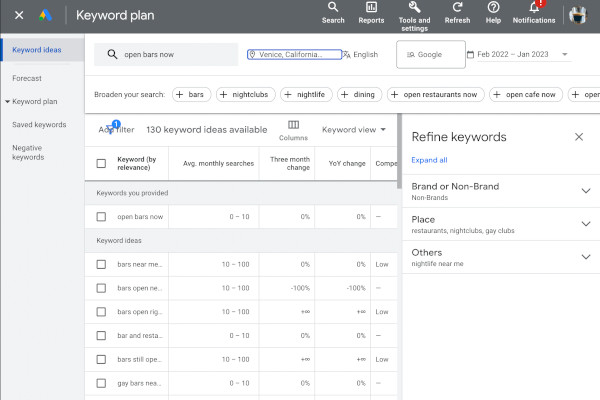 You can also use SERanking, Semrush or Ubersuggest to support Google Keywords Planner .

Step 4: Local SEO: On Page optimization with localization
Optimize your website using good on page SEO best practices.
Use the name of the city for which you want to position yourself within (if possible)

the title tag ,
the meta description ,
h1 header tag and
at least one h2 tag,
in the images ,
in the text
in the url

H1 and Title don't have to be the same, you can spell them differently, but beware that Google may change the title to match the H1 or will create another title that is considered more appropriate.
Work on both meta description, title and url to increase the CTR.
Use keywords naturally despite having to jot down the name of the city here and there. In case of any doubts, better one keyword less then forcing too much adding keyword stuffing. Remamber people need to read and understand your pages and one of the ranking factors that is currently being pushed by Google is usability. If users bounce off your site than you will ultimately start losing your rankings.
Step 5: SEO Copywriting: Landing Pages and Blogs
The basis of ranking high on SERP and optimized Local and Global SEP is the quality of the content. The gist is to find a good copy writer which still keeps an eye on SEO but doesn't' sacrifice the quality of the text to check each and every SEO best practice. The key to great content is one that keeps the reader interested in the subject and also enhances the strengths of your business. Landing pages should be tuned and optimized to increase CTR and give instantly an idea of the reader of what you consider essential for your business.

I also suggest to add periodical news or blog articles closely related to your area of business, expertise and local fairs and events so that people will return to your site to keep themselves updated.

Step 6: Using Structured Data And NAP
Use structured data to help search engines better identify your business. Look at various markup you can use throughout your site from schema.org like LocalBusiness and Organization. I found a page which helps you create markup easily. You have an option to either create this manually for each page and then insert it in the header through a plugin. Otherwise, you can ask a developer to automate this process using information provided in custom input fields, database or as you deem more appropriate.
When adding the Organization markup make sure that your business name, address and phone number match those on your website, web and Google Business Profile. Also make sure to respect the order of the NAP (name, address, phone number) entering this information above the navigation menu or in the footer.
Step 7: Map on the contact page
On your contact page, besides adding an input form and contact information, nowadays it's also very helpful to embed of the Google map. When someone is already on the road and is trying to find a local business he needs a link where he can click loading Google Map app so that he can use the navigator. While this will not help you to rank, it will definitely help you to convert clients and turn clicks into sales.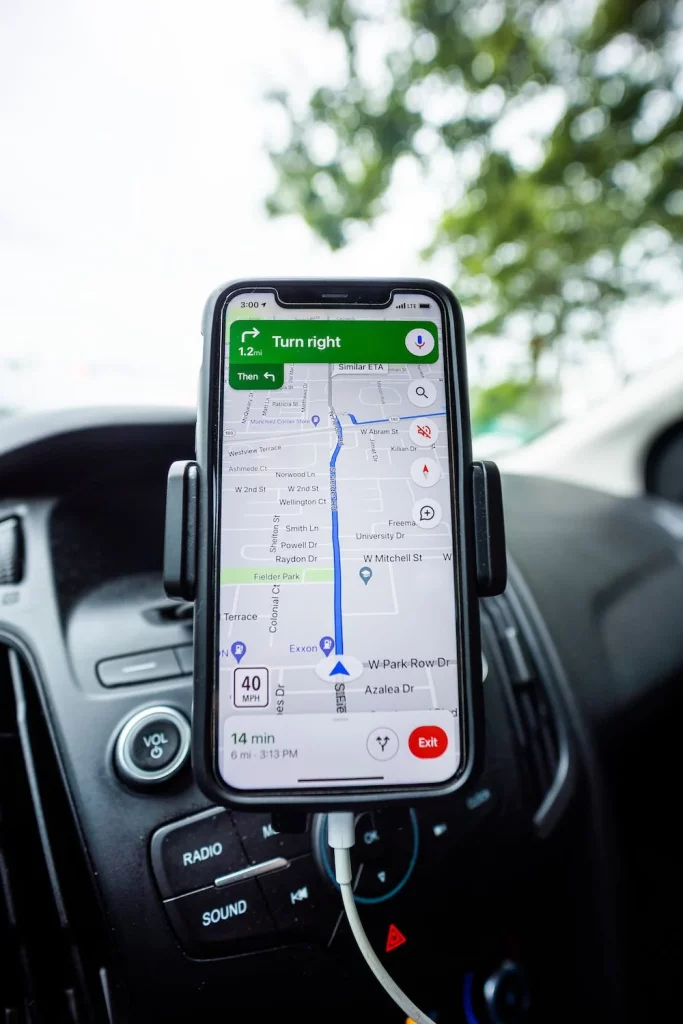 Step 8: Local Link building and directories
Ideally, you should reach out to an outreach SEO expert to help you implement a link building strategy depending on your budget. This will include adding your business in industry portals, trying to earn links by offering quality content but also buying some links from pages related to your business. For example, if you have a rental apartment, you should add your business on sites like tripadvisor, booking.com, airbnb.com, expedia and many others. So, find the sites where you can enter your business so that besides getting backlinks you will also get outbound clicks possibly with a high conversion rate.
Let me list a few valuable local directories:
Step 9: Open Social Network Profiles
In addition to Google Business Profile, you should take care of create a company page on Facebook, a profile on Twitter and possibly consider also Instagram, PInterest and LinkedIn. You always need respect the NAP and keep the profile updated. It's important that you schedule posts so that your Social Media accounts are active. This will also help with the natural backling strategy and would also be useful when you want to create a new campaign or promotion.

Conclusion
In this article you have understood what is Localization SEO and the steps required to implement it. Local SEO is something a small business should definitely not ignore as it can make a difference in terms of organic traffic and hence conversions.